The Spring Break/HBCU Cruise 4-DAY BAHAMAS CARNIVAL CRUISE FROM MIAMI, FL
4 Mar, 2024 @ 3:30 pm

-

8 Mar, 2024 @ 8:00 am
The Spring Break Cruise 2024 Week 1 Cruise
CARNIVAL CONQUEST CRUISESHIP (IMAGES BELOW)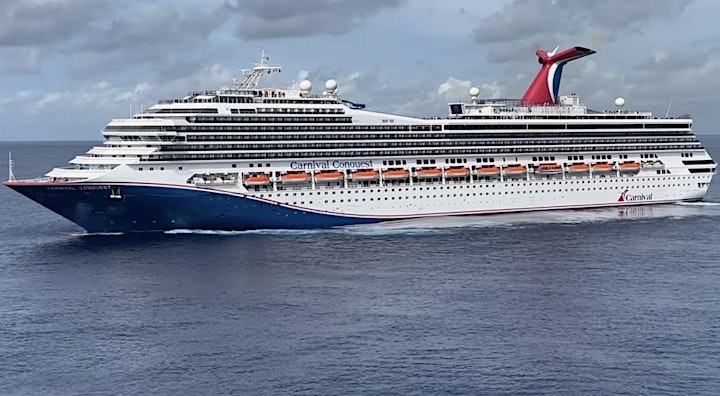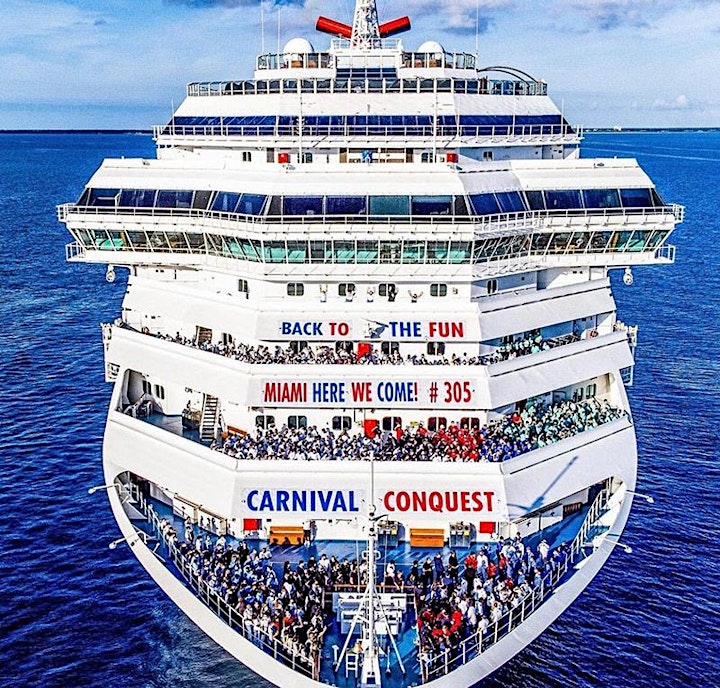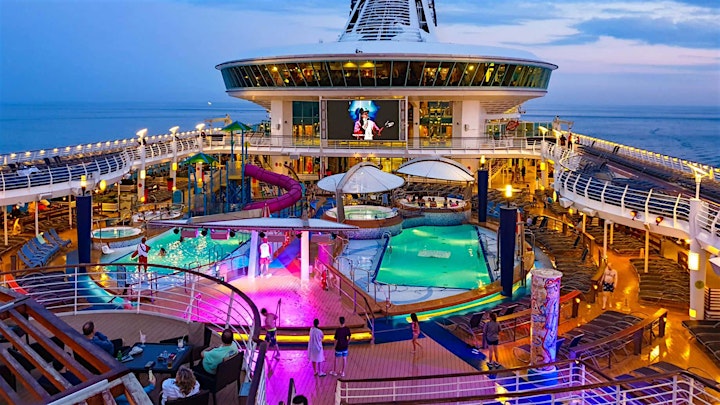 4-DAY THE BAHAMAS CARNIVAL CRUISE FROM MIAMI, FL
WEEK 1 START DATE & END DATE: MARCH 4TH – MARCH 8TH
This cruise age requirement is: 18+
Overall Pricing
Interior Pricing: $970 ($485 Per Person)
Balcony Pricing: $1500 ($750 Per Person)
The Top Event Company in the Nation has partnered with the Global HBCU Tour to provide the Spring Break / HBCU Cruise for all Universities and HBCU's in the nation. We ask that both alumni and current students join us in a adventure like no other.
How To Proceed Forward
Step 1: Pay your Deposit $100 ($50 Per Person) here to reserve your spot before October 9th.
Step 2: Pay the Second Payment $400 ($200 Per Person) by November 6th
Step 3: Total Payment By December 20th
Step 4: Have fun!
Get to Know Carnival Conquest
Cruising aboard Carnival Conquest elevates fun at sea to an art form — the ship demonstrates a true mastery of the craft with an onboard collage of fun spots for you to enjoy, like Guy's Burger Joint™, RedFrog Rum Bar® and SkyBox™ Sports Bar.
There's fun everywhere you look, from the dance club (great for people-watching) to the show lounges (great for show-watching). Alchemy Bar® serves up not only one-of-a-kind drinks, but a complete experience for your senses. There's even The Punchliner Comedy Club™, which gives stand-up comedians a microphone and a place to share their craft for your enjoyment. And let's not forget Seuss at Sea™ , which turns classic Dr. Seuss stories and characters into big fun for all.
You don't need to be able to tell a Monet from a Renoir to dine in our two artful dining rooms, you just need to be hungry. You don't need to be a critic to enjoy Dive-In Movies, where cinematic favorites are up on the big screen, poolside.
With delicious food, bars, and entertainment, Carnival Conquest features a scene for everybody.
Activities Included
1. Playlist Productions
Everyone has those perfect songs that never fail to get them moving. Playlist Productions™ brings lists like yours to life! Your favorites become full-blown musical productions featuring singers and dancers bringing down the house. Shows vary by ship, but there's a playlist for every music lover. Need a few examples? How about the spicy sounds of Amor Cubano™, the movie-magic soundtrack of FLICK™, or Vintage Pop™ with its 20s-jazz-meets-modern-hits? Release your inner rock-n-roll patriot during America Rocks™! Enter the center of groove with the passionate Heart of Soul™. Feel the arena-shaking sounds of Epic Rock™, the piano-pounding sounds of 88 Keys™, the totally bad-meaning-good 80s Pop to the Max™, plus the funky, sophisticated… and not-at-all exclusive Studio VIP™, where everyone's welcome to come and get down!
2. The Puncherliner Comedy Club
Comedy clubs on land… well, it's kinda funny. Nobody likes paying cover charges, and you know that two-drink minimum? They've gotta be joking! You won't find either of these at The Punchliner Comedy Club™ aboard your Carnival cruise. Up on stage you will find some real pros who know how to wedge a little laughter into anyone's evening. You can count on these comedians to not hold back either. Since some of them get up and say exactly what's on their mind, we also schedule family-friendly performances, perfect for all ages… so the only red faces in the audience are from laughing a little too hard.
Tip: We'll say it again — The Punchliner Comedy Club features some shows that are family-friendly and some adult-only. You can choose which ones you attend! To help plan your evening, check the Carnival Hub App or Fun Times— it's delivered daily to your stateroom.
3. Serenity Adult Only Retreat 21+
Somebody at Carnival knows just what you need, and it's pretty much exactly the Serenity Adult-Only Retreat™. Look, you'll still be on the same ship as the kids, the hoopla, and all the Carnival-style excitement… but you could easily forget, because when you're at Serenity you could not be further from it all. The world you'll find yourself in is one of complete peace, sea breezes and, of course, a nearby bar. It's the place to get done the kind of stuff you just can't seem to do anywhere else — reconnect with your partner, finish that book, or do absolutely, blissfully, nothing at all.
4. Seuss At Sea
From the whimsical and always wonderful world of Dr. Seuss® comes Cats in Hats, Fish Red and Blue, and both kinds of Things — 1 and 2. And they're all coming to a Carnival cruise near you as the world of Dr. Seuss leaps off the page and onto Seuss at Sea™.
Dr. Seuss's timeless stories are the kind kids memorize, and this is the kind of cruise you'll remember for a lifetime. The whole family will still enjoy all the classic Carnival activities, but the littlest ones, and their families, will also enjoy an extra-special experience as the fantastical world of Dr. Seuss comes to life around them.
Enjoy a special onboard character parade, interactive story time, arts & crafts activities, character breakfast featuring their favorite Dr. Seuss friends and more. Seuss at Sea truly brings your child's favorite books to life.
5. CAMP OCEAN
The little ones can enjoy the best parts of summer camp, year-round aboard their Carnival cruise. At Camp Ocean kids will have a blast in supervised, age-based groups and give each a cool marine-life label: Penguins (2 to 5 years), Stingrays (6 to 8 years) and Sharks (9 to 11 years). Together with their group they'll enjoy tons of fun-filled, age-appropriate activities like arts and crafts, songs, games, toys, dancing, movies and video games. When it's mealtime, kids eat together and get their own menus with back-on-land faves like mac &cheese, chicken nuggets and more. The whole time, our experienced counselors will be there to make sure everyone in these small groups has an amazing time. Plus, when the sun goes down it's Night Owls time — fees apply, but kids get to stay up late having fun while their parents also enjoy themselves well into the night
WHATS INCLUDED ON A CARNIVAL CRUISE?
Onboard Activities
Spectacular production shows and entertainment, including hysterical comedians
Numerous lounges featuring live music, DJs spinning, karaoke, sing-alongs and more
Deck parties, outdoor games and fun contests
Fitness center, plus outdoor sports activities
Pools, hot tubs and Serenity™, our adult-only retreat
Food & Drink
A variety of dining options for breakfast, brunch, lunch, afternoon tea, dinner and late night in the full-service Main Dining Room and/or the casual, quick-service Lido Restaurant
Specialty food spots for breakfast, lunch and snacking
Soft-serve ice cream and frozen yogurt
Non-bottled water, lemonade, iced tea, hot chocolate and non-specialty coffee and tea
Kids' menus available at most onboard dining venues
Stateroom Amenities
A variety of room types with options to sleep up to 5 people per room
Dedicated stateroom attendant
Soft, cozy linens
Plenty of closet and drawer space
Stateroom climate control
Television
Bathrobes upon request
In-room safe for valuables